Shining A Light on The Top Pet-Friendly Floor Options – Allied
Let's face it: dogs and cats can be very messy animals. Every pet owner has learned this the hard way. When your adorable four-legged friend has tracked mud all throughout the house, had an accident on your carpet or scratched up your flooring, you understand the extra home cleaning and maintenance that comes with pet ownership. That's why identifying pet-friendly floor options for your home can make all the difference.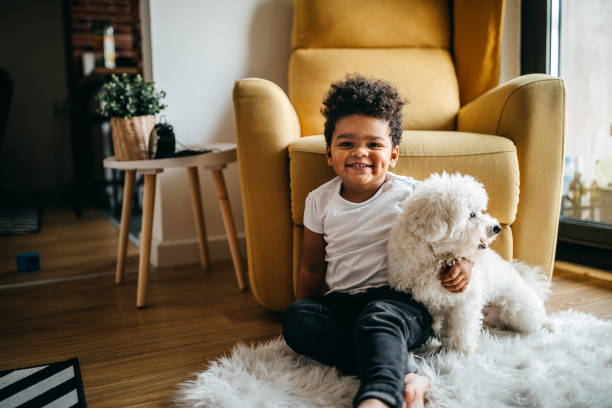 Tile Flooring
When it comes to the ability to withstand the punishment your dog or cat might inflict on your home's floors, tile flooring is at the top of the list.
Durable, water-resistant and simple to wash, tile is an excellent choice for pet owners who are also looking for a classic interior design option. Porcelain tile is denser, more impervious to water and costs more than its ceramic counterpart, yet both can be solid choices for those with furry companions. Both styles require relatively low maintenance and are resistant to scratches and stains.
Tile does have some downsides. It's very hard, which may not be comfortable for some pets, and it can be cold, especially during winter months. Some animals may also find tile slippery to walk on.
Vinyl and Laminate
We offer two main types of vinyl flooring that can be good options for pet owners: sheet vinyl and luxury vinyl plank and tile. When it comes to which of these two options are more pet-friendly, the luxury option is by far the better choice. While sheet vinyl is made with waterproof materials and is durable on its own, luxury vinyl plank and tile is extremely hardy thanks to advances in protective-layer technologies. That means less scratching, denting and damage from pets.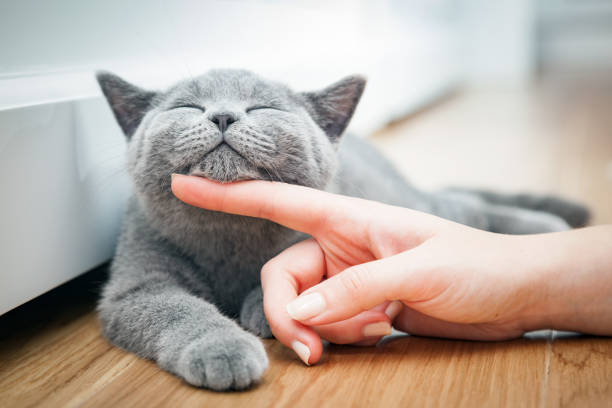 Luxury vinyl plank and tile is also simple to care for and is stain resistant. Mopping or wiping can usually take care of any spills or pet accidents. This type of luxury floor can dull relatively easily, so choose one with a thick top layer to help extend its longevity.
Laminate flooring is also a good choice for pet owners. Some types of laminate are scratch, water or stain resistant. This type of flooring is also very easy to maintain with regular sweeping, vacuuming or mopping.
Hardwood and Bamboo
Elegant and sophisticated, hardwood floors give your home character. While solid hardwood may not be the best choice if you have pets, engineered hardwood is a good alternative for pet owners who are adamant about having hardwood floors in their home. Engineered hardwood is made from many layers of wood and fibers instead of a single piece of wood.
Recent technological developments have helped to make hardwood flooring more durable; some wood planks have scratch-resistant finishes that help diminish scuffing. Since hardwood can be more susceptible to moisture, messes caused by pets should be cleaned up immediately to lower the risk of permanent damage. On the plus side, hardwood floors help to maintain a healthier living space as they do not absorb allergens, such as dust and pet dander, which can be easily vacuumed up.
Bamboo is another wood flooring option that is often simpler to install than hardwood and is durable and easy to maintain with dust mopping, vacuuming and an occasional wet mop.
Flooring to Avoid
Carpets can be much more difficult floor cover to care for with pets. However, pets themselves usually love the comfiness of carpeting.
Pet accidents are harder to clean on carpeting, which can also hold on to pet hair, dander and odors. However, stain-proofing can help a carpet stay looking its best, as long as accidents are cleaned quickly. Luckily, our professional carpet cleaners are experts at removing carpet stains, treating spots and generally making your carpet look cleaner. Regular vacuuming also goes a long way in keeping your carpet looking its best.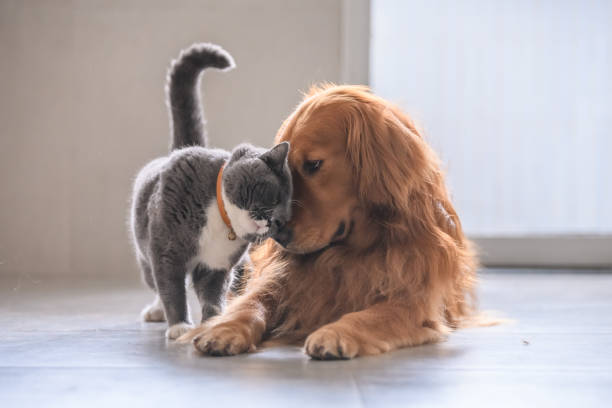 We Can Help You Choose a Pet-Friendly Floor
If you are still unsure about what flooring option will work best for you and your pet, contact us or stop by our one of our showrooms. Our team of flooring experts will talk to you about the pros and cons of each flooring option and walk you through the process. We will even give demonstrations as to how certain types of flooring options will react to spills.