Regular Care & Maintenance
While tile is extremely durable, it's not indestructible. Proper care and maintenance are needed to prolong the life of your tile. Establish a routine that includes sweeping regularly. You'll also want to wet mop and address spills properly.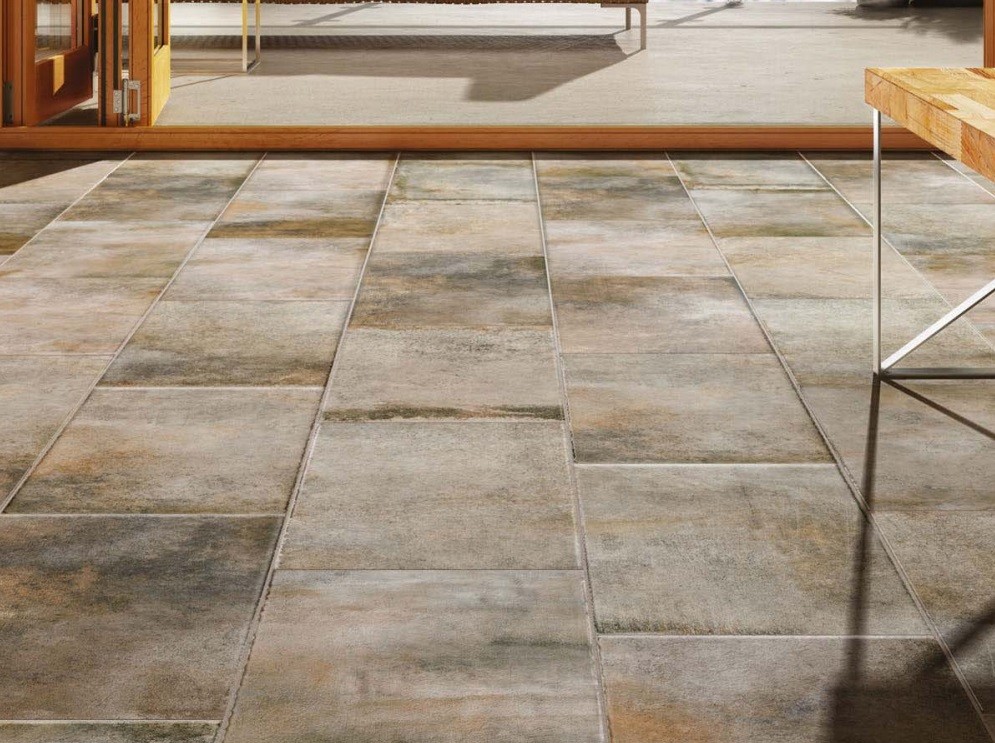 Keep Your Tile Looking Great
Consider investing in doormats and placing them throughout your home to help keep your new tile clean.
Tile can scratch if you aren't careful, so you may want to place all furniture on protective pads first.
You should frequently sweep, dry mop, and wet mop your tile to keep it looking brand new.
Dealing with Spills & Stains
For common household spills, immediately wipe away or mop the area clean and dry. Tile and stone surfaces can get very slippery when wet, so it's important to dry your flooring as soon as possible.
When cleaning, it's important to avoid products that contain acids, vinegar, chlorine, or ammonia. Certain cleaning chemicals can actually damage or discolor the grout or surface of your flooring, so it's important to use a manufacturer-approved cleaning solution.