Luxury vinyl plank flooring resembles the long, narrow planks of hardwood floors. Luxury vinyl tile resembles common surfaces like porcelain, stone, or patterned tiles.
When it comes to the right luxury vinyl flooring for your room, we've got you covered.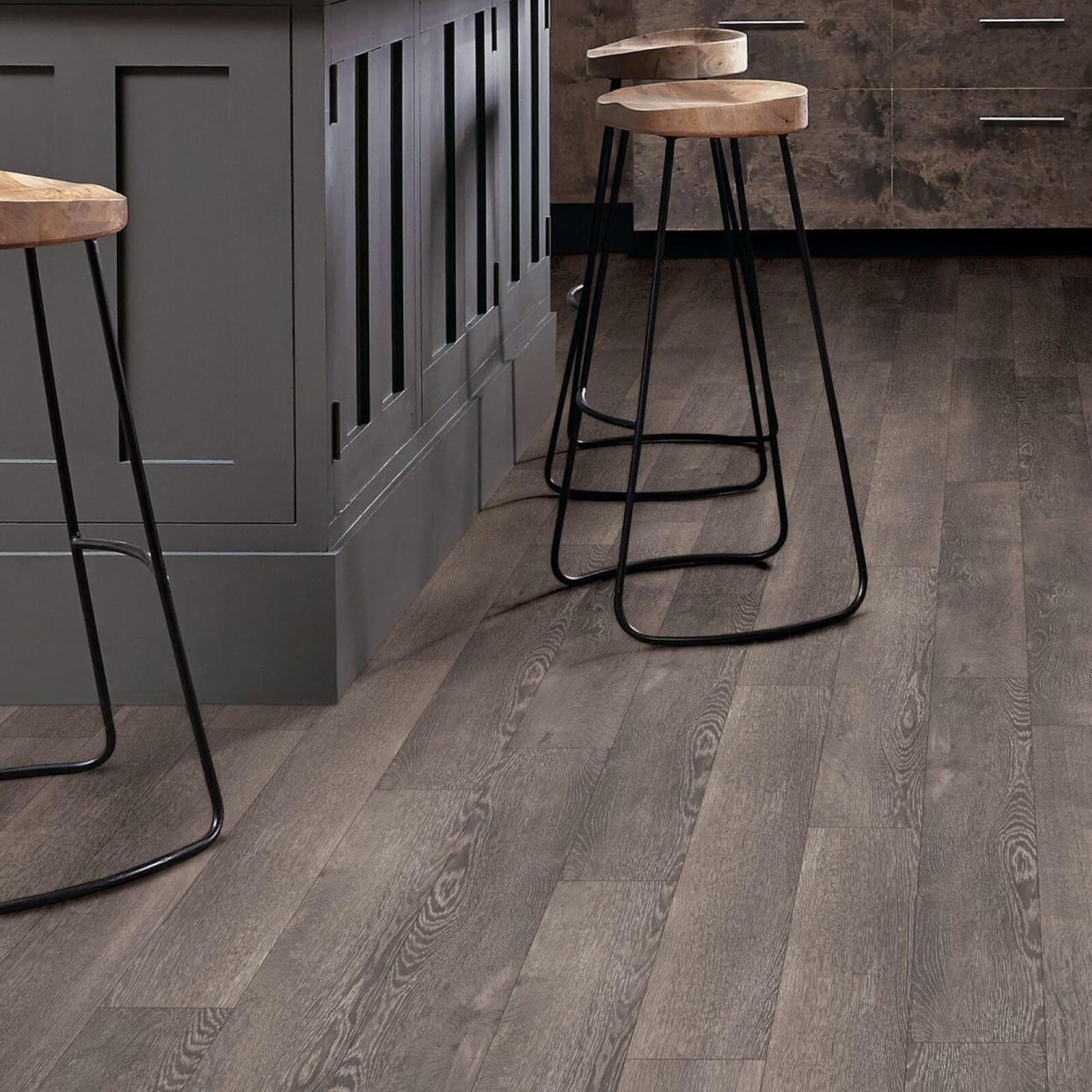 Vinyl Flooring Offers
Style & Durability
With greater design realism than other types of vinyl flooring, LVP and LVT are a popular choice for high-traffic areas like kitchens, bathrooms, and hallways, and an increasingly common choice for bedrooms and living rooms, as well.  
And with huge advances in protective-layer technologies, luxury vinyl plank and tile hold up extremely well in high-traffic areas.
Additional Benefits of
LVP & LVT
Vinyl flooring is an affordable, versatile, and durable alternative to genuine hardwood flooring, ceramic tile, and natural stone flooring.
Busy families love it because it's budget-friendly and waterproof, making it ideal in homes with children and pets.