Meet the team at Allied Flooring, Paint, & Design—they all have you covered!
You'll find that members of our sales and design team are highly skilled and creative. Each possesses years of design experience, and the desire to find the right fit for you.
Come to us with your questions and a member of our team will find the perfect solution that fits both your home or business and your budget.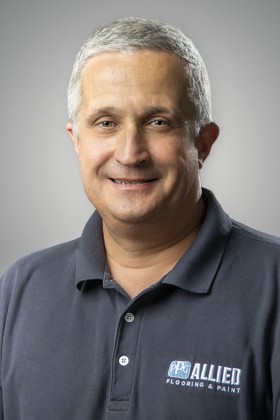 Jim Nadeau
Store Manager
With more than 35 years of experience in the home improvement industry, Jim Nadeau is a vital asset to our Agawam store, where he has been leading the team as store manager for close to two decades. A graduate of the University of Massachusetts, Amherst, Jim oversees and manages all paint-related business.
During his previous tenure at The Sherwin-Williams Paint Company, Jim was a four-time winner of the President's Club Spectrum of Excellence Award. A resident of Holyoke, he enjoys running, traveling and reading in his spare time.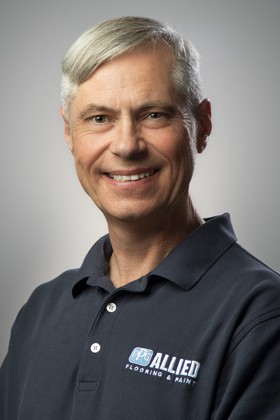 Peter Ulias
Assistant Manager
Peter Ulias
Assistant Manager
Peter Ulias has been an assistant manager with Allied for more than 15 years, helping to keep our Agawam location at peak performance. With more than three decades of experience in the industry, he lends his wealth of knowledge to customers every day, helping them choose the best paint options. A dedicated employee, he is not afraid to get his hands dirty and mix paint or stock the shelves if needed.
A resident of Westfield, Peter enjoys spending time with his large extended family. He also loves to play guitar, listening to music, reading and running.