A new corian, formica, natural stone, marble or granite countertop enhances the beauty of any space. Whether you're looking for a kitchen counter top, new bathroom vanity counter top, or just to resurface any flat surface in your home, we're here to assist in all your home improvement projects. Our selection of products include beautiful countertops to create the kitchen or bathroom you've always dreamed about. It's time to make your vision a reality, and we're here to help.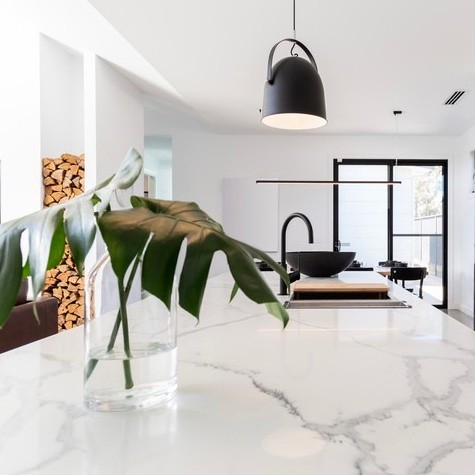 Find your perfect countertop
Your perfect countertop will match the overall aesthetic of your kitchen and bathroom, as well as provide you with a functional workspace. You can choose from a variety of colors and materials to find the one that fits your home. The right countertop will enhance the look of your room and stand up to regular wear and tear, such as spills or heat from pans or styling products.
Unique Styles
We carry a large variety of colors, styles, and materials so you can find the countertop that's right for you and your home. Our staff can help you compare materials and learn more about the best one for you so can find the one that best fits your personal aesthetic.