The Top 5 Home Flooring Options for Pet Owners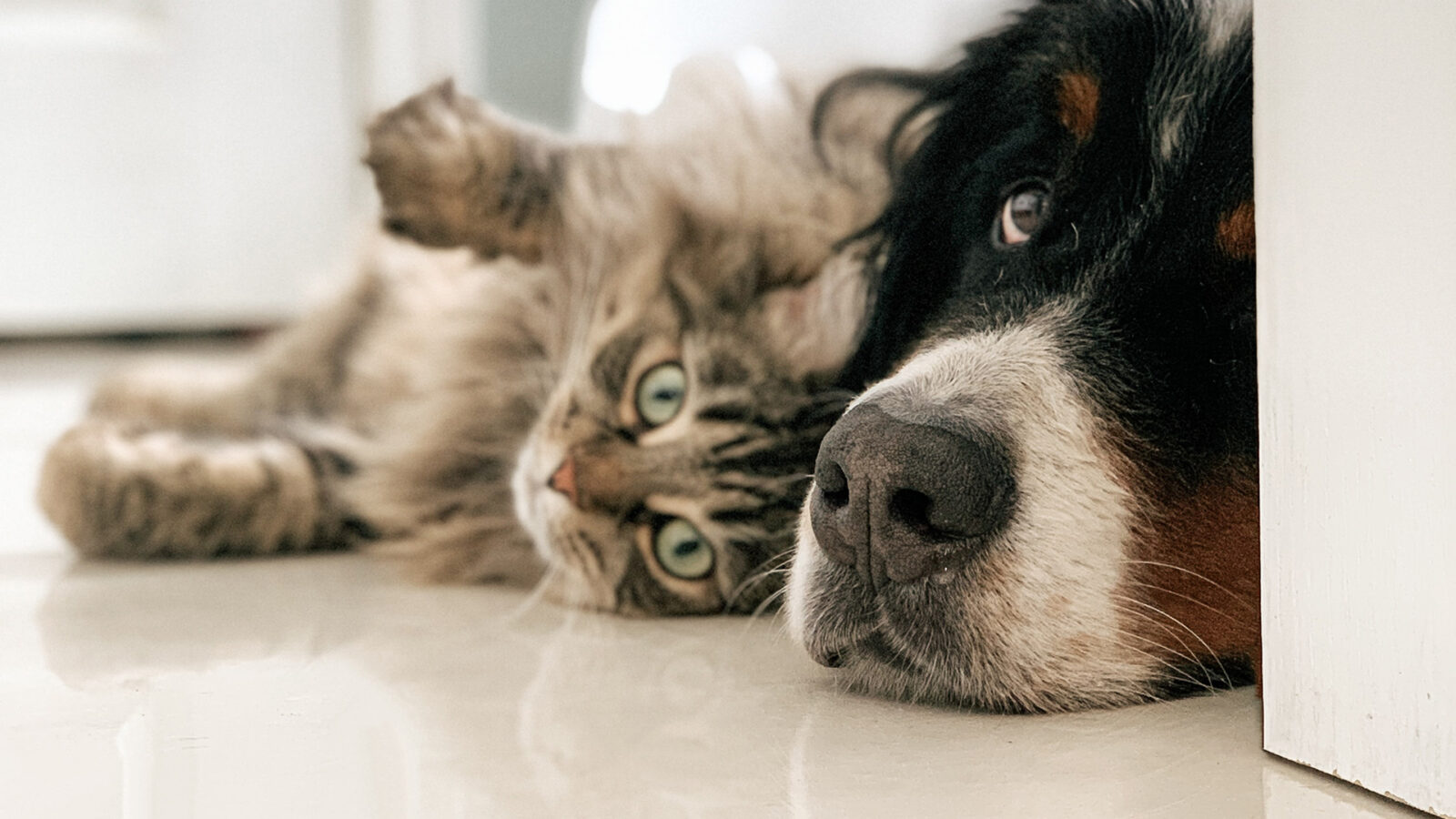 Our dogs, cats and other fur-covered friends bring endless joy into our lives—but they can also scratch and cause serious damage to the floors in our homes. Some types of floors are more comfortable than others, so it's important to find a happy medium and install styles that are both damage-resistant and easy on the paws. Here are our top five home flooring options for pet owners.
1. Tile
Tile is a classic and sleek flooring option that comes in many different styles. Porcelain and ceramic tiles in particular are durable and versatile, meaning they are a great choice for those with pets. Porcelain is denser and more impervious to water than ceramic, but both options are easy to clean and maintain. Tiles also feel cooler than wood when stepped on, giving your pets a cool spot to relax during the hot summer months. But be aware, tile can be slippery for pets and humans alike!
2. Laminate
Laminate flooring delivers the visual impact of hardwood flooring but is more affordable and requires less maintenance. It is also quite durable, so it is a good alternative to hardwood for people with pets. Spills can cause staining, but if accidents are wiped up quickly enough, you can prevent permanent damage.
3. Vinyl
Affordable and versatile, luxury vinyl plank and tile (often called LVP or LVT) is an ideal choice for pet owners. It is waterproof, so simple spills from a water bowl (or even a pet accident) are easy to clean. Not to mention, vinyl floors can look just like hardwood or tile, so you don't have to settle for a style you're not into. Vinyl is also durable and can stand up to the havoc pets can wreak on your home.
4. Carpet
Soft and warm, carpets don't scratch like some hard flooring and are very comfortable to walk on, both for humans and pets. This option also helps prevent slips, falls and unintentional sliding, which can come in handy if your pet has the zoomies or while you are playing with them. However, unlike tile or hardwood, carpets stain easily—which can be a point of frustration if your pet is prone to indoor accidents. Fortunately, many of the carpets we sell have stain-resistant technology built right into the fibers, so a timely clean-up of any accident will likely leave your carpet looking fresh and new. We also provide carpet cleaning services when there's a mess too big for you to handle.
5. Hardwood
Although you may think hardwood is prone to scratching, some finishes actually make this type of flooring pretty durable. There are a lot of different hardwood flooring options, so speak with one of our flooring experts for advice about what will withstand your pets.
Visit Our Showrooms
There are pros and cons to every type of flooring, but if you're having a hard time choosing the best for you and your pets, we can help. Visit our Agawam or East Longmeadow showrooms and our experienced team will give you advice and walk you through our wide selection of flooring options, or reach out for more information.