How to Pair Kitchen Floors and Cabinets for a Beautiful Space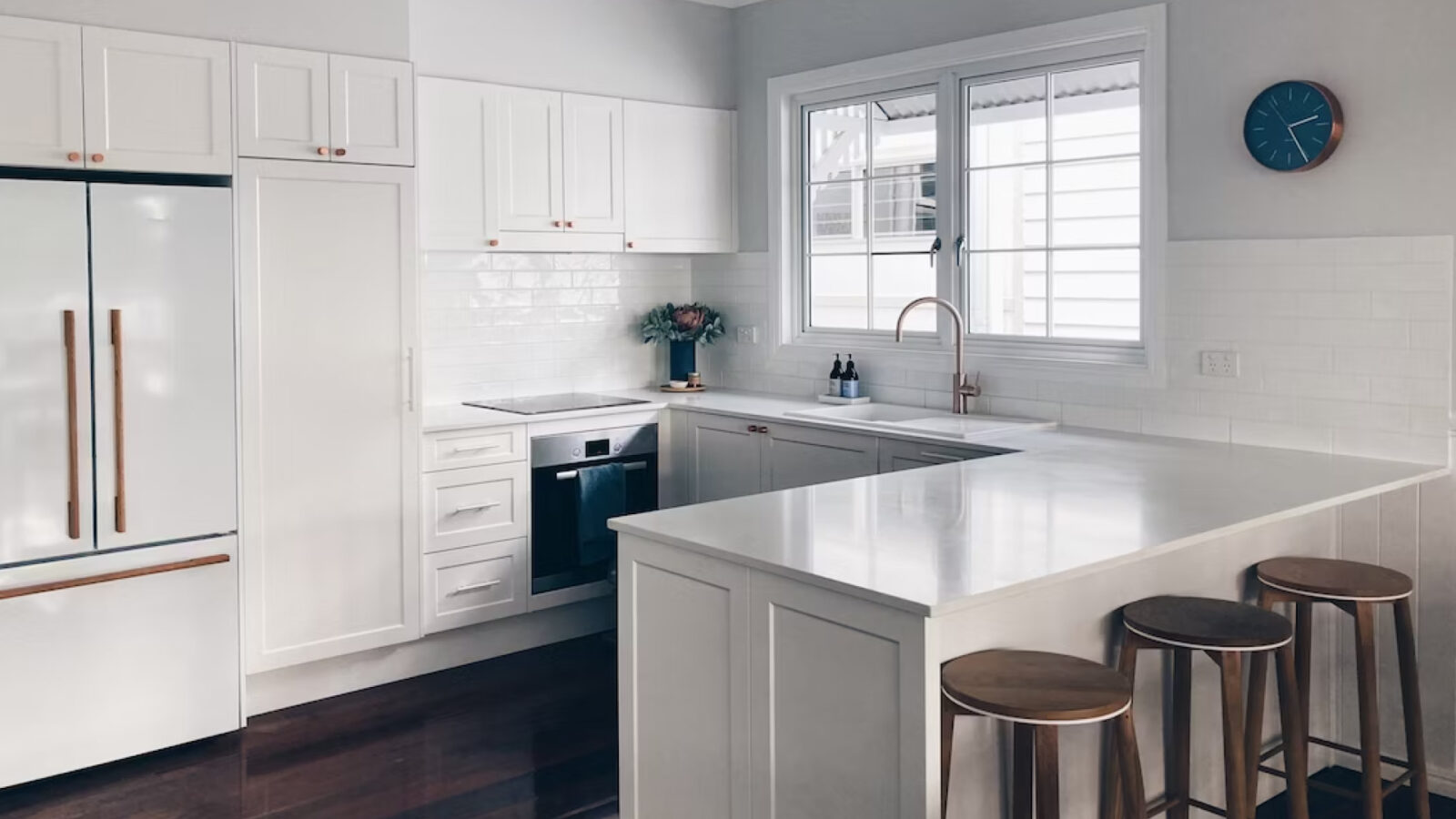 For some of us, the kitchen is the heart of the home. Not only is it where you cook delicious meals, but it can also serve as a central place for entertaining guests and bonding with family. That's why it's important to create a comfortable space that reflects your creativity and style. But if you're struggling with designing your kitchen, we can help. Read on to learn more about how to pair kitchen floors and cabinets, so you can build a cohesive and beautiful space.
Getting Started
Before you look at all of the available cabinet and floor options, take a step back and think about your vision for your kitchen. What color scheme do you want your kitchen to have? Do you want it to feel open and bright, cozy and warm or bold and modern? Are you interested in incorporating any specific textures or finishes? Think also about your countertops, as you will want those to fit into the overall scheme. Once you have three colors that go well together (two main and one accent), and you have a feel for the vibe you want, it's time to start searching.
Finding Combinations
There are many different ways you can go about pairing your kitchen's floors with its cabinets. Here are some options to consider:
Choose similar colors. Create a unified-looking space by choosing floors that are a shade lighter or darker than your cabinet color, such as off-white tile with bright white cabinets and granite countertops.
Embrace secondary colors. Consider flooring that is a different, yet complementary color to your cabinets. For example, gray laminate floors and light blue cabinets with white countertops.
Pick contrasting colors. Elevate the look and feel of your kitchen by choosing two different colors that go together, such as shades of black and white. For example, pair dark  hardwood floors with bright, white cabinets and marble countertops for a sleek, modern look.
Use similar materials. If you're planning on installing pecan hardwood floors, consider pecan cabinets but in a different shade.
We recommend getting samples of the flooring, cabinets, countertops and paint colors you are considering so you can get a better idea of how they play together. You want to achieve a nice balance based on the ultimate vibe you are going for. Too much of any one color or material may end up looking flat and uninspired.
Come to Us for Help
If you need help, the experienced design specialists at our Agawam and East Longmeadow locations will help you create a stunning space. We carry an unrivaled selection of flooring, cabinet and countertop options, so we can help bring your vision to life..
Reach out to us today to get started.